FH
Founder, Quobyte
Felix Hupfeld is one of the founders of Quobyte, spent several years at Google to accompany Google's tape backup system from pre-production to scale, and worked on the XtreemFS distributed file system before.
JV
Joris Van Remoortere is a Senior Software Engineer at Mesosphere. He focuses on large-scale, low-latency, high-throughput systems. He alleviates scaling issues and makes performance and reliability improvements on many projects, including Orly, messaging and payment systems, web tiers, Hadoop, and Kafka.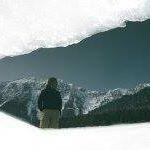 Mesosphere
Jörg is a software engineer at Mesosphere in Hamburg. In his previous life, he implemented distributed and in memory databases and conducted research in the Hadoop and Cloud area. His speaking experience includes various meetups, international conferences, and lecture halls.